Description
Samsung Galaxy Watch Active2
The Samsung Galaxy Watch Active2 is designed to help you learn more so you can achieve more. It goes beyond tracking steps and calories to offer actionable insights on everything from your running style to your heart rate.¹
Thank you for reading this post, don't forget to subscribe!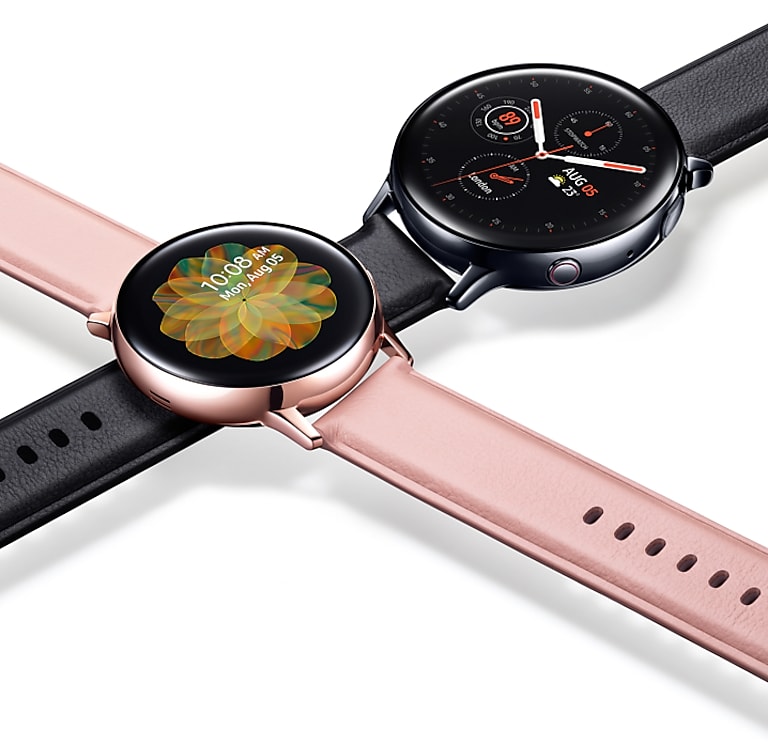 Run your day, like Roy Choi.
Discover how this acclaimed chef, restaurateur, and entrepreneur stays healthy and runs his day with a little help from the Galaxy Watch Active2.
Better insights to reach your fitness goals
Get more out of every movement with the Galaxy Watch Active2. Its advanced sensors keep your pace on a jog, helping you better achieve your goals. It also automatically tracks your most popular activities, from cycling to swimming, and lets you manually track other exercises.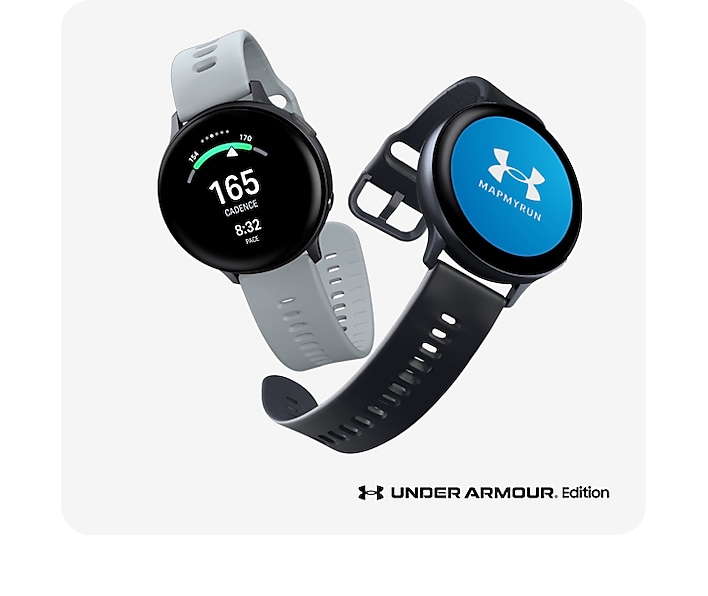 Outrun the rest.
The Galaxy Watch Active2 Under Armour edition launches the MapMyRun app right out of the box, and you can go MVP with 6 months of premium benefits—for free.²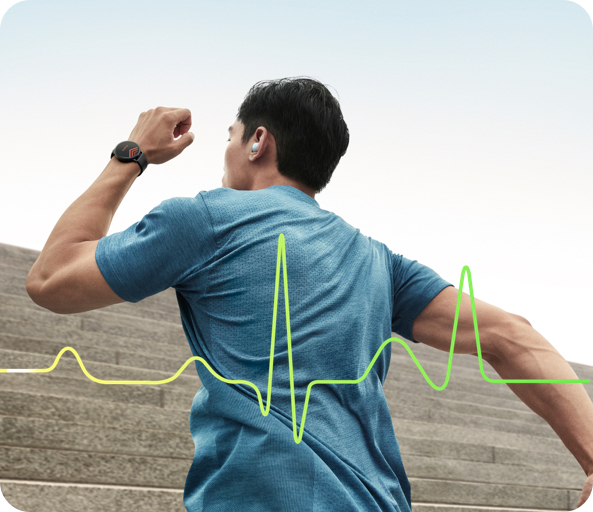 Keep your beat.
You can see if your heart rate is where you want it with the Galaxy Watch Active2. Get automatically alerted if your watch detects a high or a low heart rate.¹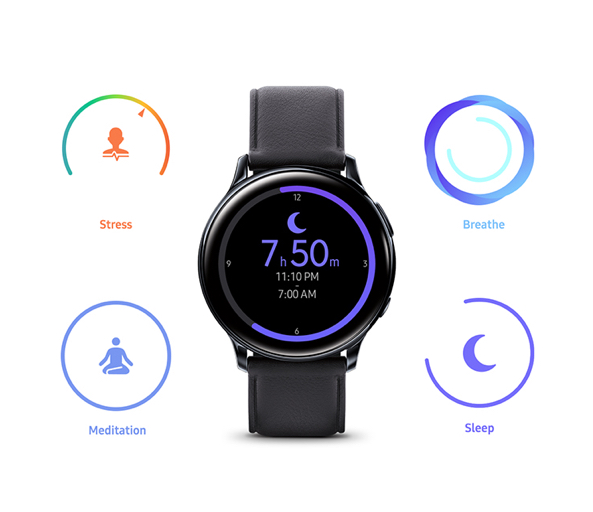 Level up your downtime.
Galaxy Watch Active2's built-in sleep tracker offers valuable insights on how to get a better night's sleep. It also monitors your stress level and helps you recenter with the integrated Calm app.¹
Colors
Choose from a select range of colors for the stainless steel and aluminum designs.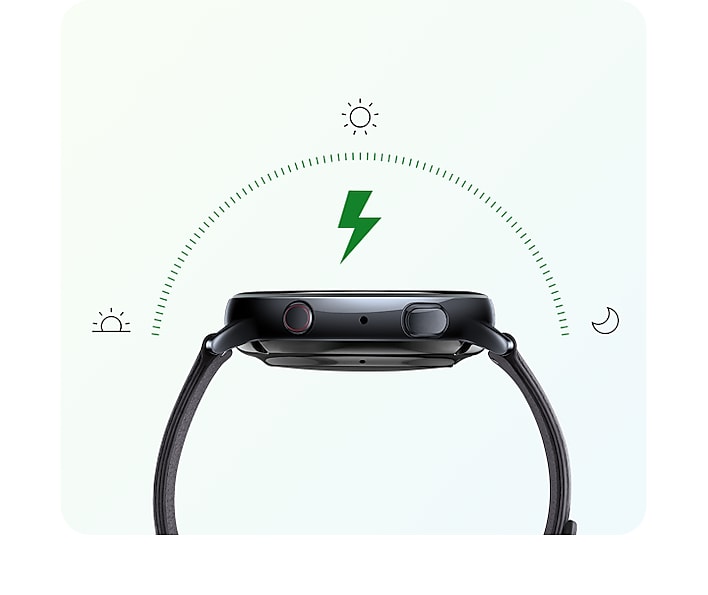 Battery built for endurance
The Galaxy Watch Active2's long-lasting battery can go for days on a single charge, and you can always get a quick boost from your compatible Galaxy phone with Wireless PowerShare.³ ⁴
Holistic health monitoring
Keep an eye on your fitness and health with VO2 max and heart-rate monitoring.⁹Use your Galaxy Watch Active2 to record ECG for 30 seconds, similar to a standard
single-lead ECG.¹⁰ Send for help if you experience a hard fall during a workout.¹¹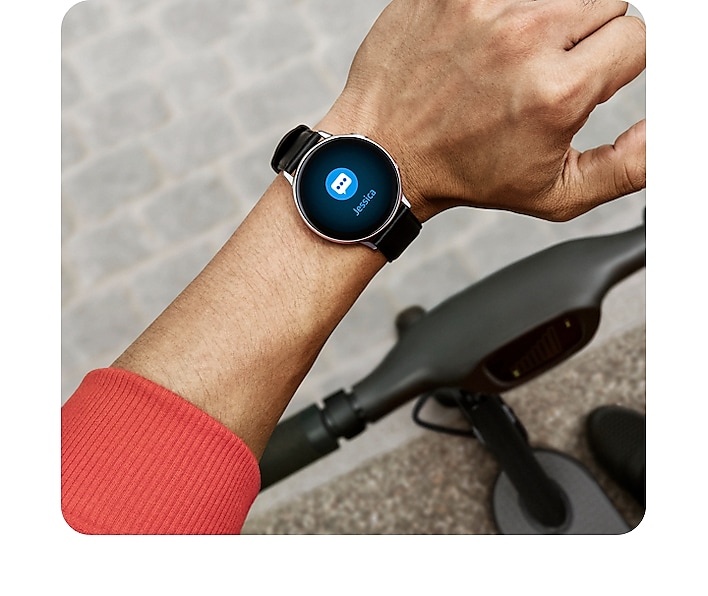 Connected, even on the move
With LTE connectivity, you can leave your phone behind.⁵ Call, text, pay or stream Spotify or YouTube right from your wrist; and receive all of your notifications quickly and discreetly.⁶
Android or iOS compatible
The stainless steel Galaxy Watch Active2 pairs seamlessly with Android devices while the aluminum watch pairs with Android and iOS compatible devices.⁸